Welcome to Valyrian Steel. Your source of officially licensed replica weapons and armor from HBO® 's hit TV series Game of Thrones® , and George R.R. Martin's A Song of Ice and Fire book series.
Valyrian Steel
Game of Thrones® Prop Reproductions
We manufacture The Game of Thrones® Collection, a series of collectible weapons and armor painstakingly recreated from the actual props used on HBO®'s hit fantasy epic Game of Thrones®. The officially licensed collectibles are made from the highest quality materials and have been crafted with special attention to reproduce the authentic details found on the props.
A Song of Ice and Fire Book Reproductions
We manufacture weapon and armor replicas from George R.R. Martin's bestselling book series. Each item is an individually serialized limited edition and comes with a certificate of authenticity personally autographed by Mr. Martin himself. Each item is designed while working closely with Mr. Martin to make sure they fit his vision.
FEATURED PRODUCTS
Oathkeeper Damascus Edition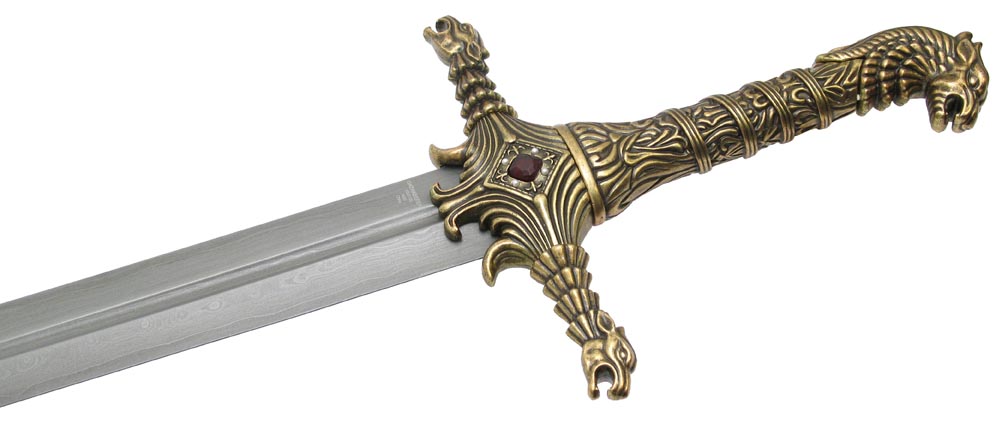 Our overall featured product. Oathkeeper Damascus Edition is a limited edition of just 500 pieces of beautiful real layered steel, the true "Valyrian Steel" it is the third sword in our damascus series after Longclaw and Ice, both of which are sold out and appreciating in value on the collector's market. Oathkeeper is the sword currently used by Brienne of Tarth, given to her by Jaime Lannister, and was forged from the melted remains of Ice, Sword of Eddard Stark. Only a handful left in stock.
From the books...